Build the Rail Park Happy Hour… Drink up!
January 2nd, 2017
Our friends at The Trestle Inn have committed their time, talents and Whiskey to seeing Phase I of the Rail Park happen sooner rather than later. Starting January 4th, 2017, every first Wednesday of the month from 5-8pm, Happy Hour specials and snacks will be served along with $7 rye cocktails with 20% of sales going to filling the $700k funding gap to complete construction of Phase I.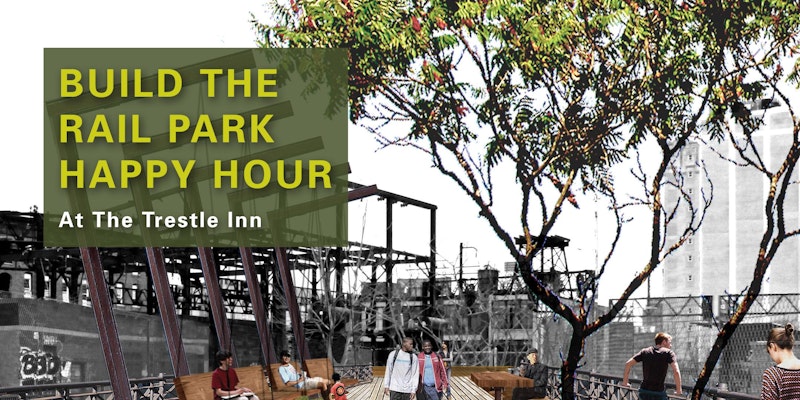 Cheers to that my friend, see you on the 4th!